01 Jun

Brompton settles suit with street artists

NEW YORK (BRAIN) — A pair of street artists have settled a copyright lawsuit they had filed against Brompton Bicycle and a closed New York bike shop, court records show.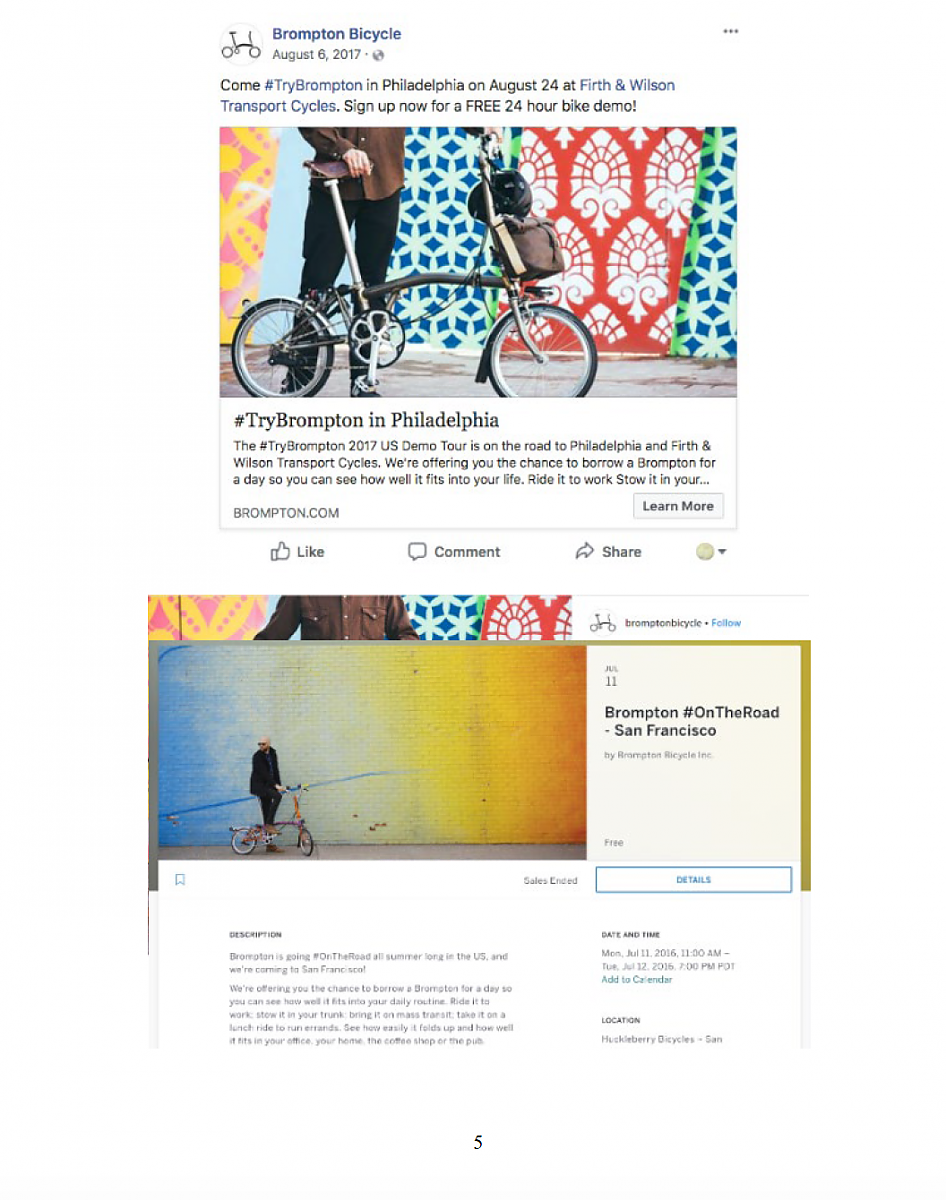 David Momyer and Justin Davis had filed suit in April in the U.S. District Court for the Southern District of New York, charging that the British folding bike brand has used their copyrighted public art in advertisements, including social media promotions. The suit also named NYCE Wheels, a bike shop that formerly sold Brompton but which is now apparently closed.
Neither side has publicly commented on the case. After both sides notified the court of the settlement on Friday afternoon, District Judge Analisa Torres dismissed the case without costs. The case can be reopened within 30 days if the settlement is not consummated.